We combine the latest dental technology with 5-star customer service to deliver an experience that awaits you with a strong and healthy set of teeth.
Nothing makes our dental team happier than putting a smile on a patient's face, and they do that by providing top-notch service as soon as someone steps through our door. They'll make scheduling easy, help you settle into the treatment chair, and even ensure that paying for your care is 100% painless. Their friendly and warm nature is a big reason why Alexandria families choose us again and again, and they can't wait to meet you!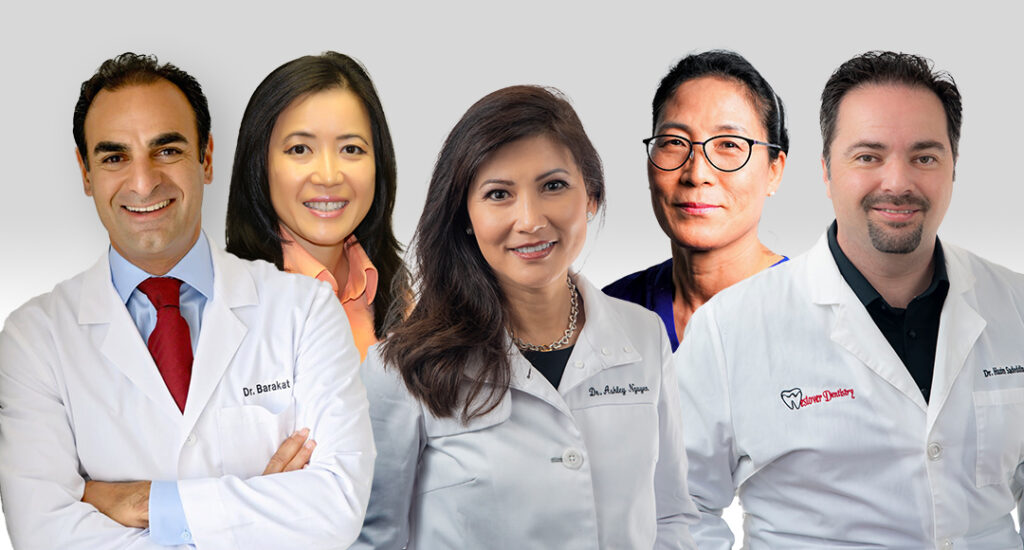 Partnering with the right dental office can make you and your family's lives so much easier, and that's exactly our mission here at NaLa Smiles. Combining comprehensive care with friendly service and state-of-the-art technology, we're ready to help your entire household enjoy optimal oral health for many years to come. Both Dr. Ashley Nguyen and Dr. Hisham Barakat have decades of experience treating patients of all ages, ensuring that whether you bring yourself, your children, or your parents to come see us, a strong, beautiful smile will be the end result.
Just like your phone and computer, dental technology is constantly changing, making it easier for practitioners to find, diagnose, and treat problems faster than ever. At NaLa Smiles, our dentists are constantly updating our dental office and attending continuing education so they can stay on the leading-edge of dentistry. From intraoral cameras to low-dose radiation X-rays to laser cavity detection and more, you can trust you're only experiencing the very best whenever you come to see us.
We are carrying out not only treatment, we also diagnose your potential problems with the teeth to be sure you don't experience any distressing.
The best helper in our approach is the team of quality dentists and highest medical technologies.